Digital Signage - the individual solution in shopfitting
Whether it is a head-up screen as an introductory eye-catcher, mini signage for targeted advertising messages at the POS, a transparent showcase to highlight product presentations or outdoor steles to provide customers with initial information outside the shops - umdasch will develop with you the most suitable digital signage-strategy for your shopfitting planning, will take over the programming if required and will then install the solutions.
Digital Signage allows the display of moving images and dynamic content on the screens. Whether on a single screen or in combination with multiple screens, Digital Signage transports contemporary messages and stages the experience room "shop". In addition to classic displays of all sizes in the shop, at the cash desk, in the shop window or exterior LED- Walls, transparent screens or other technologies can be used for visual support.
The projection can be set up by means of cost-effective local players for small installations or central CMS (content management systems) to control all displays from the office. In addition to videos, images and real-time data dynamic templates can be created and automated.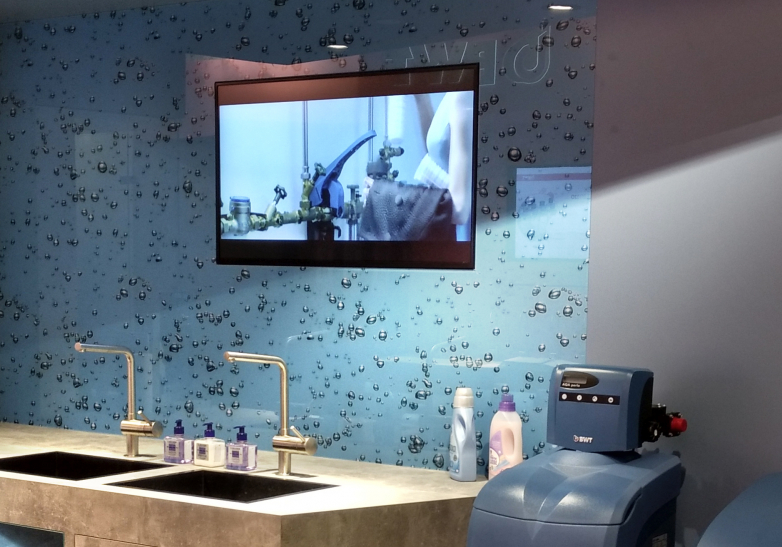 With the Outdoor Display of umdasch you can reach your target group with information about products, offers or your company while they are still outside of the shop.
Presentation of initial information outside the store
Diverse versions: Welcome Screen & Goodbye Screen
Weather-resistant and waterproof
Permanent operation 24/7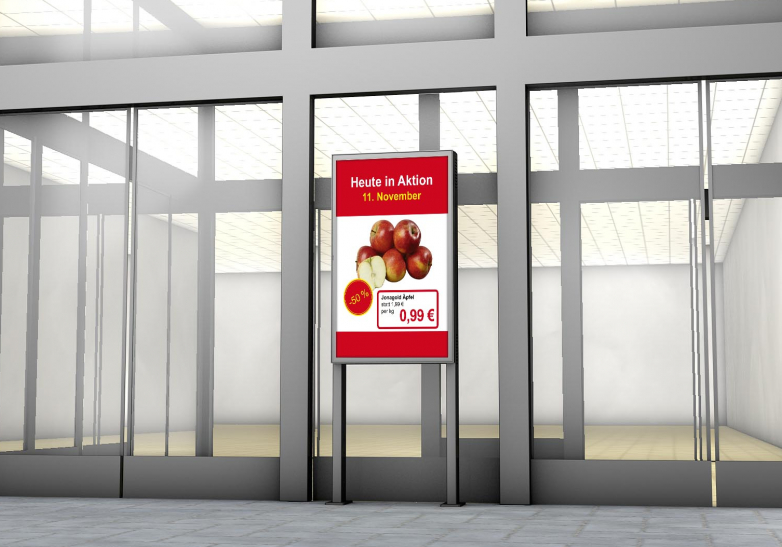 Welcome und Goodbye Screen
In the shop you can greet your customers with a Welcome Screen and provide them with additional important shipping information.
Last but not least you can use modern Goodbye Screens after the checkout area to draw your customers' attention to forthcoming offers or complementary online product ranges.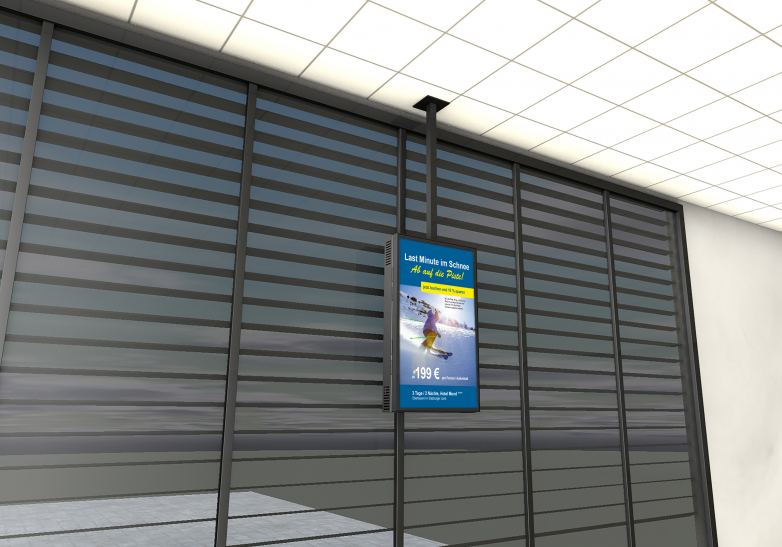 The Transparent Screen is a digital display showcase: A combination of a transparent screen and real products in the background.
Sales support through coherent videos on the product presented behind
Very high quality showcase presentation
Also available in combination with multi-touch surface
Individual planning suitable for the assortment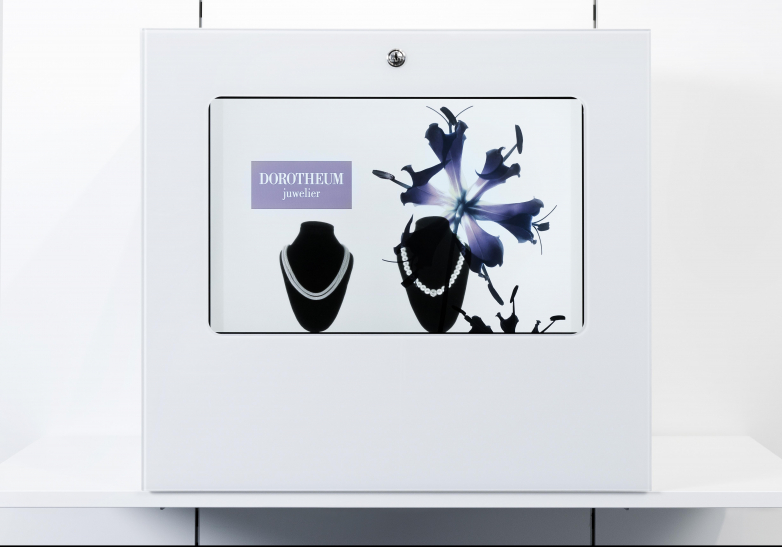 The Head-up Display by umdasch replaces the classic static images in the upper shelf segment - the ideal digital start-up product for retailers.
Effective and simple presentation of content from the existing website
Existing rear panels easily replaceable with display
Screens aesthetically pleasing integrated into shelf
Central content control