Driven by experience:
The petrol station of the future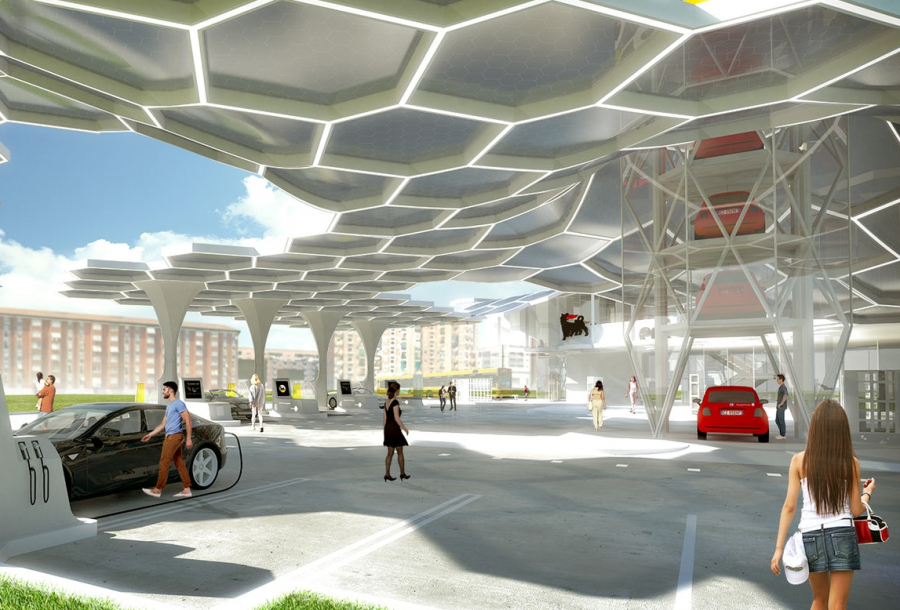 Trend
Petrol stations change. In times of e-mobility and autonomous driving, they are no longer just a place to refill fuel. They are a service point, a place to meet and experience. Convenience plays an increasingly important role, the fulfilment of all demands, those of the vehicle and the traveller, must become the goal. The new fuel for petrol stations is the experience: spirit is what really drives people today. And tomorrow? Michaela Schölnberger, Engineering Director at umdasch Food Retail talks about the "petrol station of the future".
Of course, talking about filling stations of the future, electric vehicles will be the first to think of. E-mobility is already a big topic today, even away from filling stations. According to a recent study by the EHI Retail Institute, 54% of retailers surveyed already offer charging stations for electric vehicles, a further 19% plan to do so.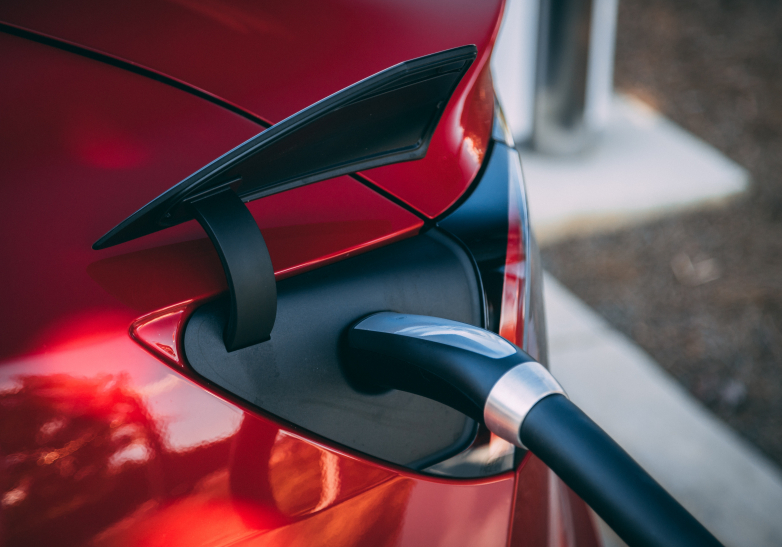 Image: Vlad Tchompalov
It is obvious why retailers in particular are involved in this. Long charging times for electric vehicles are not comparable to the time it takes to refuel with fossil fuels - so every opportunity is taken advantage of. Here we come to the actual question: What do filling stations have to offer in order to bridge these charging times?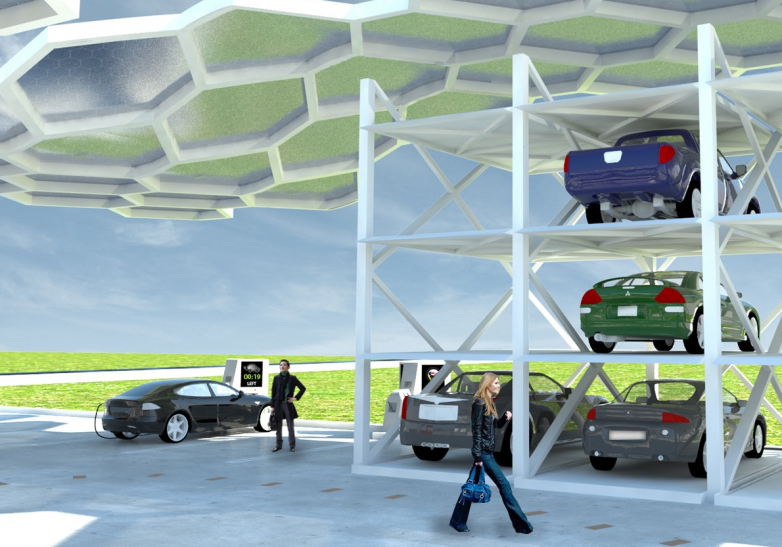 Image: MIT Design Lab
The concept of petrol stations and car parks must change fundamentally. One idea would be social hubs and co-working spaces where the customer can stay and "refuel" without wasting time. This goes hand in hand with a change in society: work is increasingly being done from the home office or on the move. It is obvious to create options here.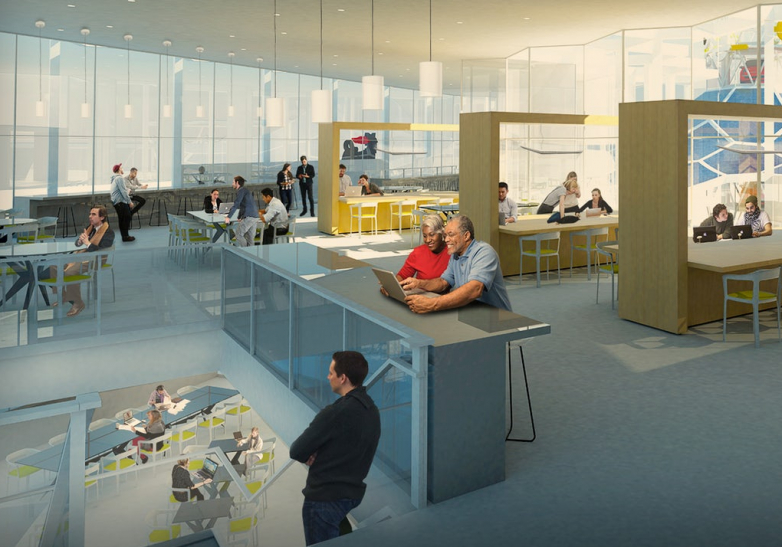 Image: MIT Design Lab
Of course, man does not only have work in mind. On holiday trips with children, it's not just about getting from A to B, it's about how. An absolute must for future petrol stations and rest stops is an opportunity for recreation for the drivers and exciting entertainment for the children (and co-drivers). Both inevitably go hand in hand with a corresponding range of catering services.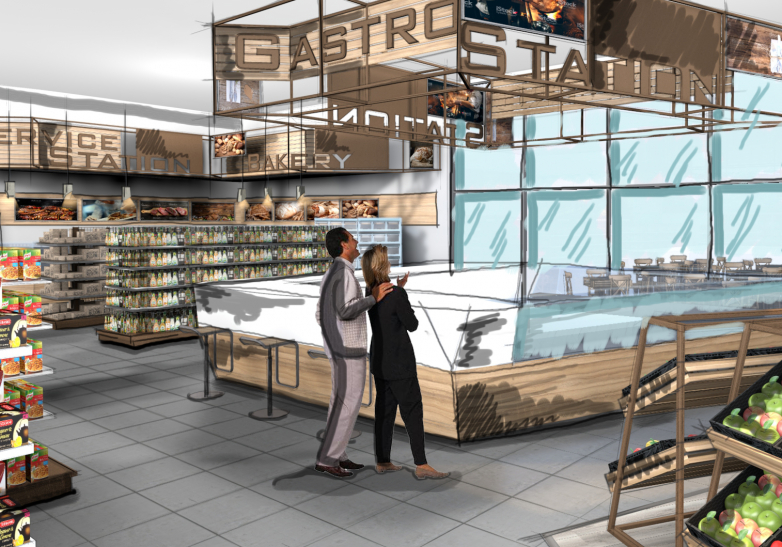 Image: umdasch
The mobility of the future must also be rethought: Car sharing concepts are becoming more and more popular, and filling stations can become logistics centres for this purpose. The filling station is also becoming a service point where people like to spend time in order to get their own vehicle up to speed.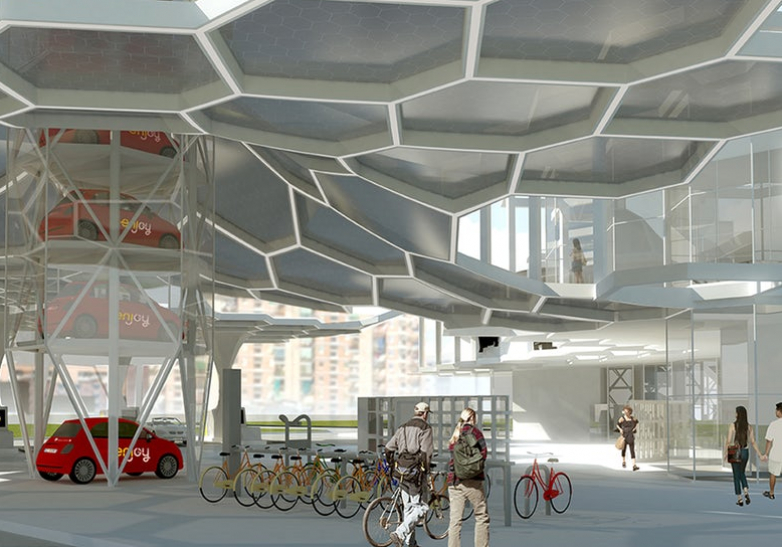 Image: MIT Design Lab
With the Liquid Dispenser for antifreeze, umdasch offers a sustainable possibility for an experience-oriented stay and thus exactly meets the spirit of the times. Especially unmanned petrol stations can benefit from this autonomous system through additional sales of windscreen antifreeze. By the way, the consumers are ready for such solutions: according to a study by umdasch with over 1,000 respondents, 92% clearly say "yes" to packaging-free measures.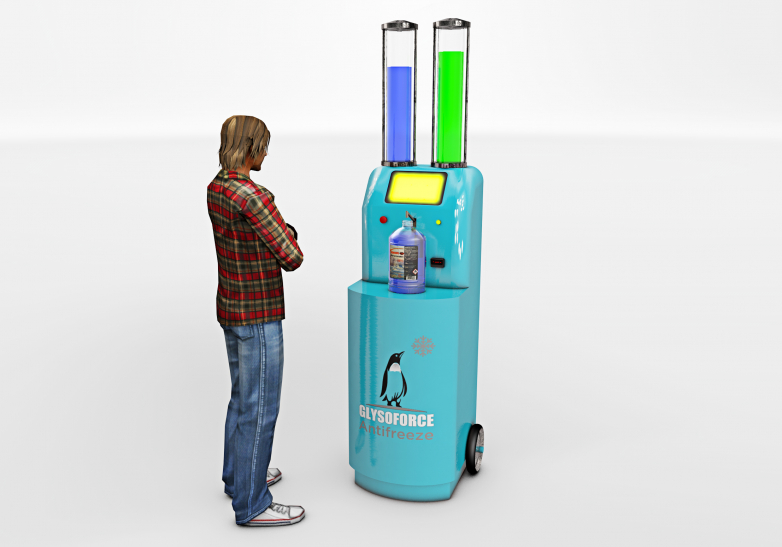 Image: umdasch
Petrol stations without convenience stores are hardly imaginable today, and certainly not in the future. They must be able to serve not only as a destination for Sunday's ravenous appetite, but also as a stopover on journeys with a coordinated product range. In any case, in the future we will increasingly come across Click & Collect systems that can go as far as in-car orders for those in a hurry.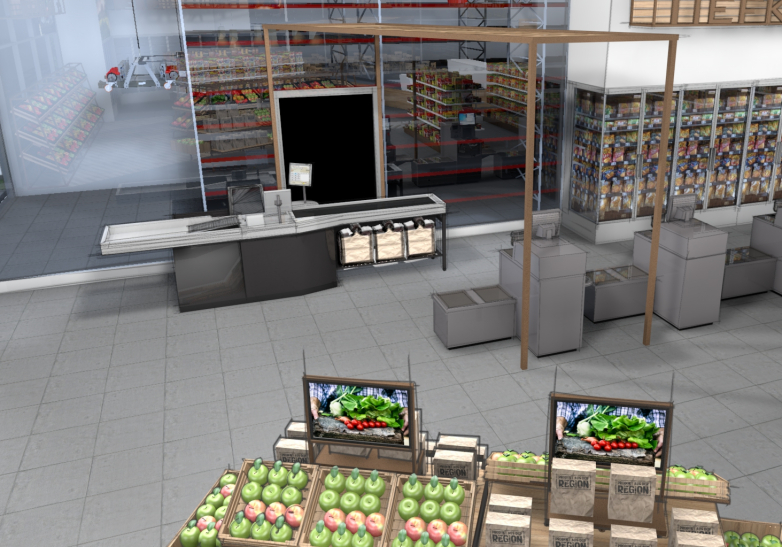 Image: umdasch
This can be done either via the on-board computer or via the smartphone, including individual customer contact on the digital signage screens. Speed is of course an important issue: since nobody likes to wait at the cash desk when things have to go fast, there is no way around self- or automatic checkouts.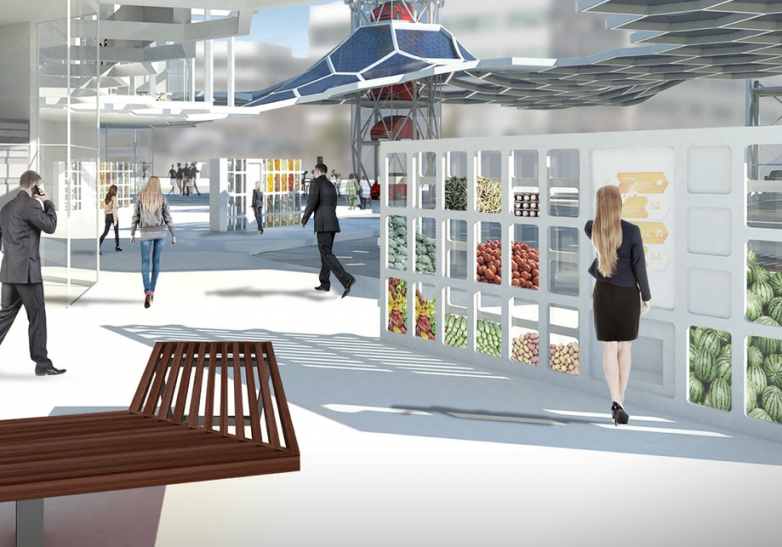 Image: MIT Design Lab
"The journey is the destination" - what for most is a metaphor is the highest priority for mobility companies. For filling stations, this means the following in the future, which begins today: The possibilities must be expanded. For those who have to move on quickly and for those who stay longer - no matter where. Even the most unattractive (motorway) location has to be designed in such an exciting way that people like to stay there. In addition, you have to bring them up to date with the latest technology in order to provide a customer-oriented service for new needs.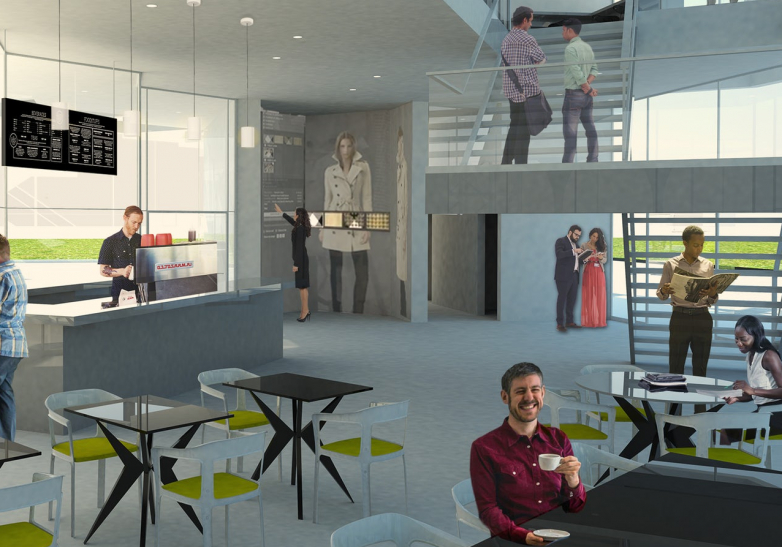 Image: MIT Design Lab
You have reached your destination!
Michaela Schölnberger
Engineering Director