3D Betondruck Solutions GmbH
LIVE at the EuroShop in Düsseldorf
With shelves that apparently hover in mid-air and futuristically-shaped centre-space furniture made of 3D compressed concrete a new aesthetic has entered the shops. The company 3D Betondruck Solutions based in Upper Austria is a pioneer of this innovative technology, with which unique design ideas can be realised in architecture and shop design. First examples can be seen at the EuroShop in Düsseldorf.
At the stand of umdasch The Store Makers at the world's leading shopfitting trade fair, 3D Betondruck Solutions shows two notable solutions in the form of a Welcome Desk and a futuristic Bar. In addition to the visually impressive presentation which also incorporates materials like wood, glass and metal, the objects convince through their perfect function. The bandwidth of possibilities is almost unlimited and extends from "hovering shelves" and honeycomb solutions for walls and centre spaces to eye-catching sales tables and pedestals – each in a language of forms with a memorable design.
The brochure "Neue Perspektiven in der Retail-Architektur", published by 3D Betondruck Solutions, contains a number of design studies developed under the direction of Stefan Umdasch. They show clearly the range of applications for 3D concrete printing technology in Shop Design. In the separate "Technical Guidelines" there are useful tips which will be helpful in the conception and planning of 3D printed concrete objects.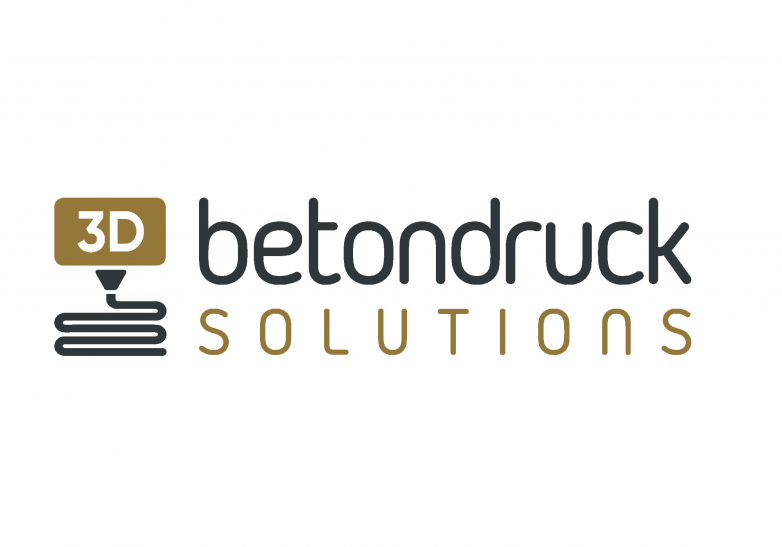 New Perspectives in Architecture and Shop Design
3D printing is a revolutionary additive production process which is rapidly gaining acceptance in various areas of the economy, including space technology and medical technology. With the use of special concrete the technology has now reached a dimension which makes it particularly interesting for designers, architects and building contractors. It provides creative leeway for unusual ergonomic and aesthetic solutions both inside and out. This lends the continuing "concrete trend" in architecture a further attractive aspect. A specially developed CAD software, special 3D printers and the Original 3D Concrete are the main components. The high-speed printing permits the precise manufacture of a wide range of concrete objects within a short space of time. Its clear advantages compared with traditional concrete technology include the free formal language and the considerably reduced weight of the objects created as a result of intelligent 3D design.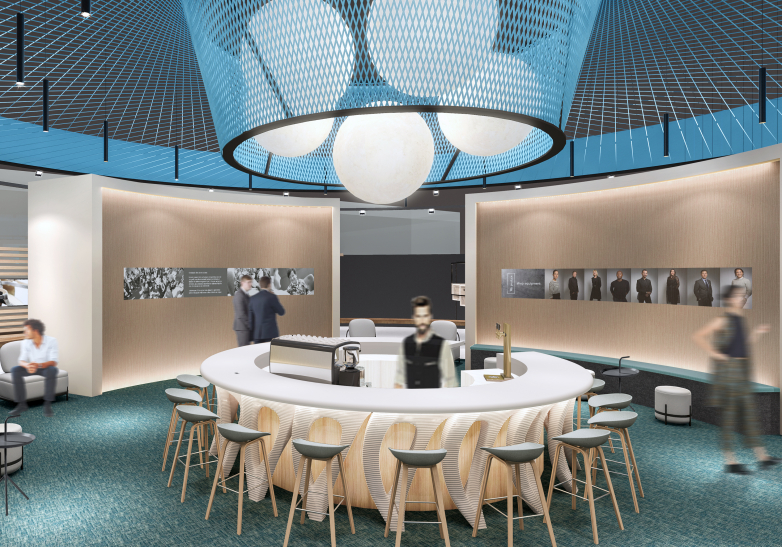 The protagonists: Martin Staudinger, Stefan Umdasch, Arndt Traindl
uniQum, a company based in Upper Austria and itself rooted in the construction sector, is a pioneer in the field of 3D concrete printing. On the basis of intensive development work, today a variety of solutions for outside and inside areas can be realised, together with exclusive design furniture. A lively exchange of ideas has brought the expertise of uniQum together with that of the consulting concern retail branding and the creativity of the designer Stefan Umdasch. 3D Betondruck Solutions is the result of this cooperation. BSc Martin Staudinger, Mag. Stefan Umdasch and Mag. Arndt Traindl as Managing Director are the shareholders in the youthful company. At their location Oberwang they have at their disposal not only the innovative 3D concrete printing production plant but also a traditional plant for the production of pre-cast concrete components.
3D concrete printing offers ideal preconditions for the creation of exclusive settings and sales furniture for stores and shops, not least also for brands. In addition to retailers and brands it should be of interest also to architects and designers in their work. We can offer them a full service from advice, planning support and engineering to printing and delivery.
Data & facts on 3D Concrete printing
| | |
| --- | --- |
| Printing material: | Printcrete 230 |
| Printing speed: | ca. 20cm/sec |
| Colours available: | anthracite, red, yellow, green, blue, brown and further mixed colours upon request |
| Surfaces: | 3D Line, 3D Rough, 3D Genetic |
| Patterns: | According to design and programming by the designer |
| Coating: | Light, Intense |
| Forms available: | Free forms, organic |
| Standard dimensions L/B/H: | 1200 x 800 x 1000 mm |
| Special dimensions: | Upon request and/or possible by dividing the object into sections |
| Reinforcement: | Without reinforcement; steel reinforcement; textile reinforcement |
| Material compound options: | Wood, plastic, metal, glass, light, electric |
| Indoor applications: | Furniture, vases, electric stoves, furniture, decorative elements, sculptures, cladding, pedestal elements, parts of furniture... |
| Outdoor applications: | Lounge furniture, heated benches, loungers, tables, screens, garden design ... |
| Shop Design solutions: | for all sectors |
| Weight: | 1900kg/m³ = 0.37kg/running metre |